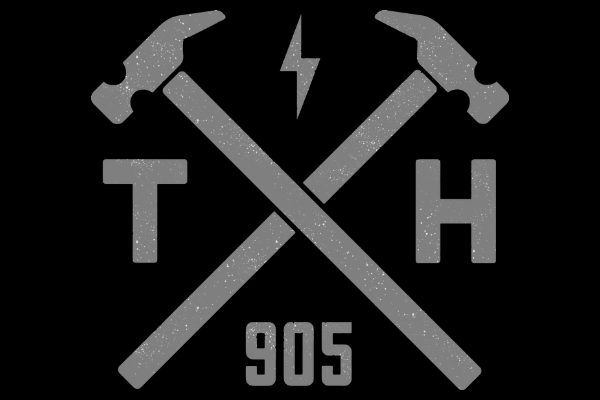 We've been selling t-shirts for over 9 years now and we have gotten some interesting questions over the years. Here are some of the most common ones.
I want to shop but I live in a different country - what prices are your products listed in?
Our payments are processed in Canadian Dollars (CAD) at checkout. However, we have a tool in the top right hand corner of the website that allows you to see the estimated price of the product in your local currency. These estimates are based off of approximate currency exchange rates at the time you are shopping, the processed total may differ from the estimate.
If you are purchasing from within Canada the applicable federal and provincial taxes will be applied based on your shipping address. For international orders no taxes will be applied at checkout.
What forms of payment do you accept?
We accept Visa, Mastercard, American Express, Apple Pay, Google Pay, Shopify pay and Paypal. We also accept cash payments at both of our retail locations.
I just placed an order, can I cancel it?
Yes. If you would like to cancel your order, please contact the team as soon as possible. If your order has already shipped you can return the items for a refund in their original condition with your proof of purchase within 30 days.
Something is out of stock on your website, when can I expect it to be back in stock?
Some of our items are limited editions, however our team does our best to specify if something will be coming back in stock on the product page. If you would like immediate updates when items come into stock subscribe to our e-mail updates.
When are particular items released?
Our clothing is hand printed in Hamilton so we are constantly updating our inventory. Sign up for e-mail updates to be the first to know when new merch is available.
I placed an order but I didn't get a tracking number yet! When should I expect it?
Our team sends your tracking number when your order has shipped. We strive to ship orders within 2-3 business days, and will send your tracking number as soon as we can. Our customer care team may contact you if there is any delay in shipping your order or providing a tracking number. If you have any concerns regarding the tracking of your package please contact our team so we can help you.
I don't live in Canada - what countries do you ship to?
We currently ship everywhere within Canada and offer International shipping to the continental United States, United Kingdom and Australia. If you would like an order shipped to another country internationally, please reach out to our customer care team, we are happy to see if an exception can be made.
How long will it take for my package to arrive?
Our shipping carrier provides package tracking updates via the tracking number we provide. Shipping times vary widely depending on the recipients location. All packages are shipped from Hamilton, Ontario.
What's your return or exchange policy?
Our number one priority is to make sure you are happy wearing your Ture Hamiltonian Apparel, if there are any issues with the apparel you have bought please contact our team immediately.
True Hamiltonian Apparel can be returned in True Hamiltonian retail locations (Jackson Square and LimeRidge Mall) or via mail by coordination with our customer care team.
If 30 days have gone by since your purchase, unfortunately we can't offer you a refund or exchange.
To be eligible for a return, your item must be unused and in the same condition that you received it.
At this time Gift cards are non-returnable and cannot be exchanged.
To complete your return, we require a receipt or proof of purchase.
Can I return or exchange something I've purchased at one of your retail partners?
Yes, as long as it is within 30 days of the purchase date and you have proof of your purchase from one of our retail stores or retail partners you may return or exchange the merchandise at any True Hamiltonian retail location or contact our customer care team online.
Can I return or exchange an online order at one of your retail stores?
Yes, as long as you have your proof of purchase and the transaction is within 30 days, you can return or exchange an online order at one of our True Hamiltonian retail locations.